PTW Energy Services celebrates project milestone with appreciation barbeque
Earlier this summer, our crew celebrated its one-year anniversary of being on site at one of our solar projects, and to commemorate this significant achievement, members of our executive team including our Chief Executive Officer, John Cooper, hosted a barbeque for PTW employees and client personnel. Recognizing our employees for their hard work and achieving important milestones is one of the many ways that we appreciate our employees and over 275 people were in attendance and enjoying the day's festivities.   
"It has been a pleasure meeting with our crew on site and speaking with our people who have been with PTW over the years," comments John Cooper. "I am very much impressed by our team, their skillset and adaptability to client needs and objectives".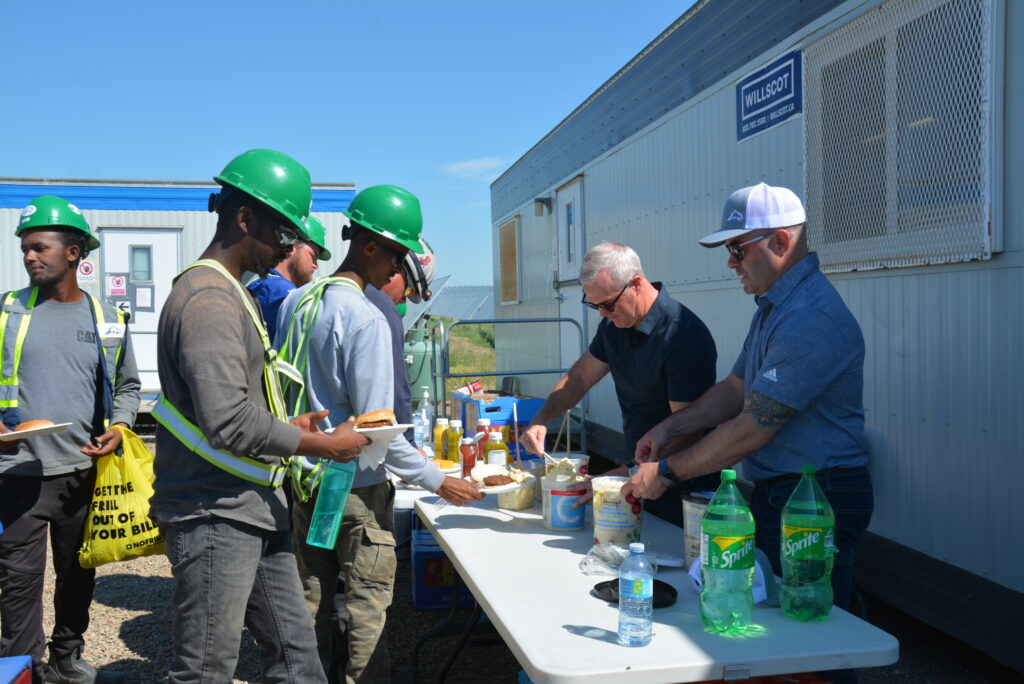 "Our crew worked extremely hard on his project, and this was one of our more challenging assignments as we were required to provide extra coordination beyond what would have been required to energize each circuit on time" comments Shawn Harcourt, Project Manager at PTW. "We appreciate our crews for their efforts and willingness to do whatever it takes to get the job done. PTW is also pleased to work on this project and solidify our position as a leader in the western Canadian renewables market for solar and wind".
PTW was also equipped to maintain project milestones and turnovers, despite labour market shortages and weather conditions that would have otherwise delayed productivity with a large crew. At its peak, more than 250 PTW employees occupied the site.
For further information please contact:
Laryssa Yakiwchuk, Marketing and Communications Manager, PTW Energy Services
Tel: +1 403.247.5766; lyakiwchuk@ptwenergy.com