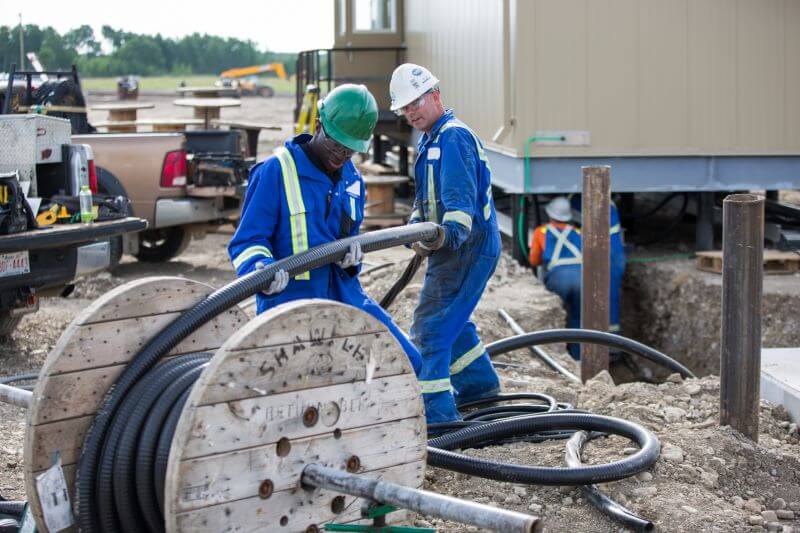 Powered by Our People and Values
At PTW, we value the drive and dedication of our people. We have strong individual voices but work together as a united team to continually exceed our clients' expectations. Our values of Care, Excellence and Passion are our fundamental beliefs that unite us. At all levels of PTW, our team members are industry leaders who exemplify our core values in every decision and action they take.
PTW is an equal opportunity employer and offers a well-rounded and competitive benefits package. We are committed to providing our employees with a positive and safe work environment, rich culture and rewarding career.
Those who succeed at PTW are team-focused with an understanding of safety practices and a strong work ethic. We look for great talent with an ambition to build a long-term career and reach their highest potential. Our employees receive multiple skills development opportunities through internal training, as well as apprenticeship training and tuition reimbursement programs. PTW invests in these initiatives to support the continued development and advancement of our team.
Click below to discover the available opportunities to build your career at PTW!
Apprenticeship Tuition Reimbursement Program
We believe in investing in our employees to further their careers and empower them with upward growth opportunities within the company. That is why PTW offers an Apprenticeship Tuition Reimbursement Program for Canada-based employees who enroll in an electrical or instrumentation apprenticeship training.
About the program:
Will reimburse up to $1,000 of schooling fees each year
Must be a full-time employee for a minimum of three months
Must return to PTW's employ after training is complete