Efficient E&I Preventative Maintenance Programs
With a 24/7/365 support model, our customized electrical & instrumentation preventative maintenance programs will minimize downtime and costs by keeping client's operations running efficiently and safely. Our range of field services include installation, ongoing maintenance, programming and troubleshooting of electrical, instrumentation and controls systems. Our teams are on call, highly experienced and certified to work on your sites.
MARKETS WE SERVE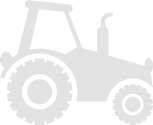 LOOKING TO GET STARTED?
Fill out our request form to get more information on our products and services from one of our knowledgeable team members.