PTW Structural Solutions: An inside peek into our daily operations
PTW Structural Solutions is located in a world-class 212,000 sq ft complex on 40 acres in Rocky View County, Alberta and consists of four major facilities: Shop A – Sheet metal and components facility, Shop B – Structural steel facility, Shop C – Sandblasting and coating facility, and a modular construction yard. Our four facilities work together to create self-framing and rigid frame structures and offer competitive advantages to customers including:
Competitive pricing: Our procurement team has developed strong relationships over the years with vendors who provide us with raw material at the best rates.
 In-house capabilities: All our facilities are located within the same complex, which allow us to seamlessly execute each job, keeping jobs to schedule and budget. The complex was built in 2015 and is a world class facility.
Shop A – Sheet metal and components facility
Our Shop A team is responsible for forming sheet metal into cladding or other types of building material including Z and C channels as well as creating additional building components for our structures including vents, and self framing panels. Sheet metal is provided to our Shop A team and is bent into a variety of forms and trims. The sheet metal is formed based on the needs of each project to either be delivered directly to clients or assembled onto our skids.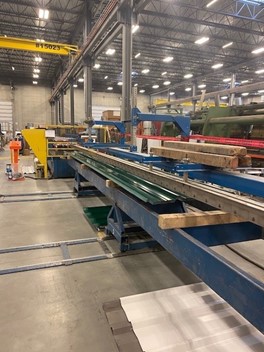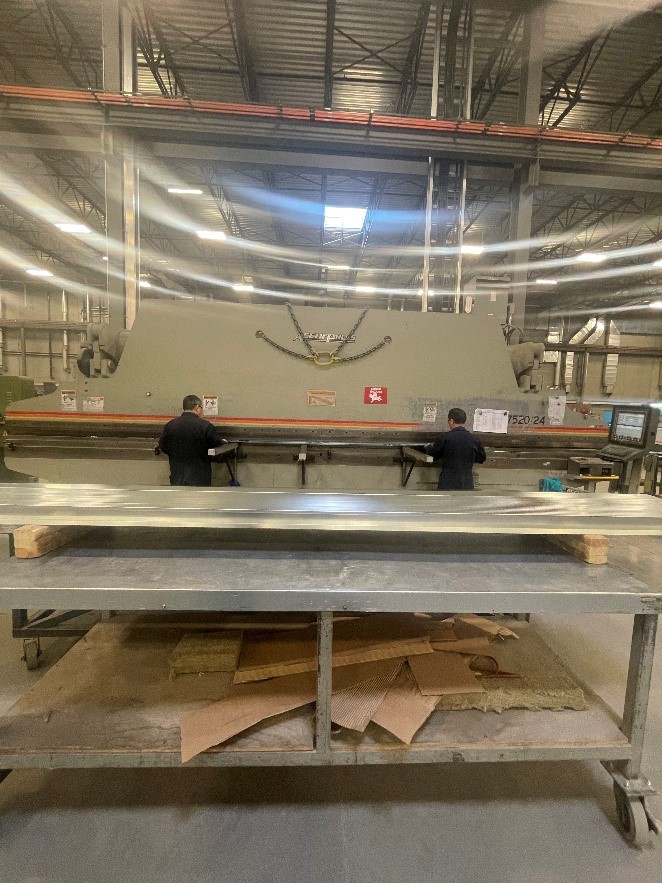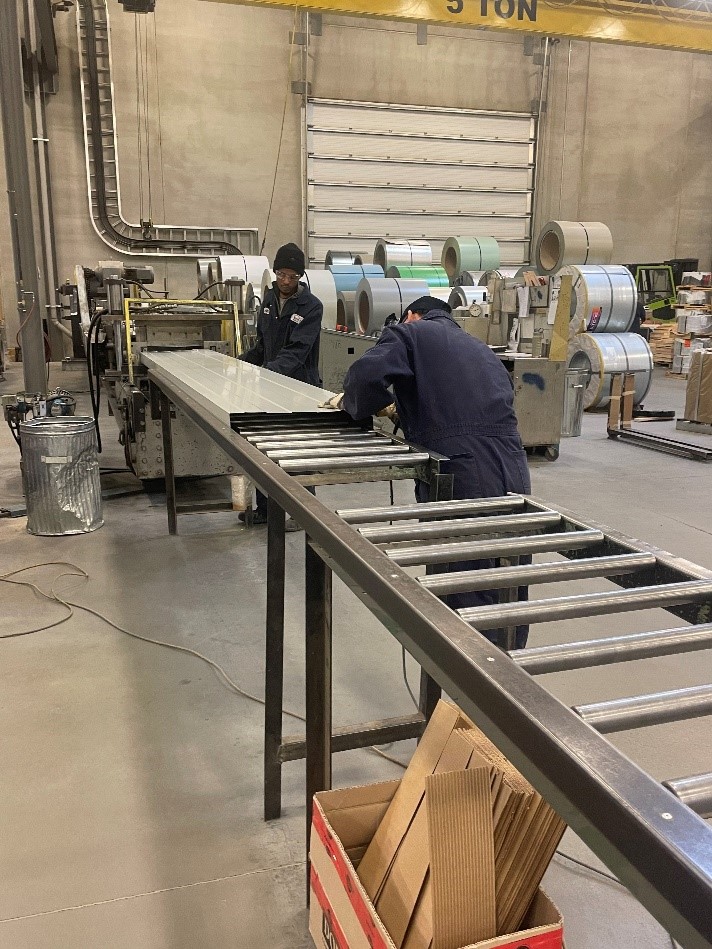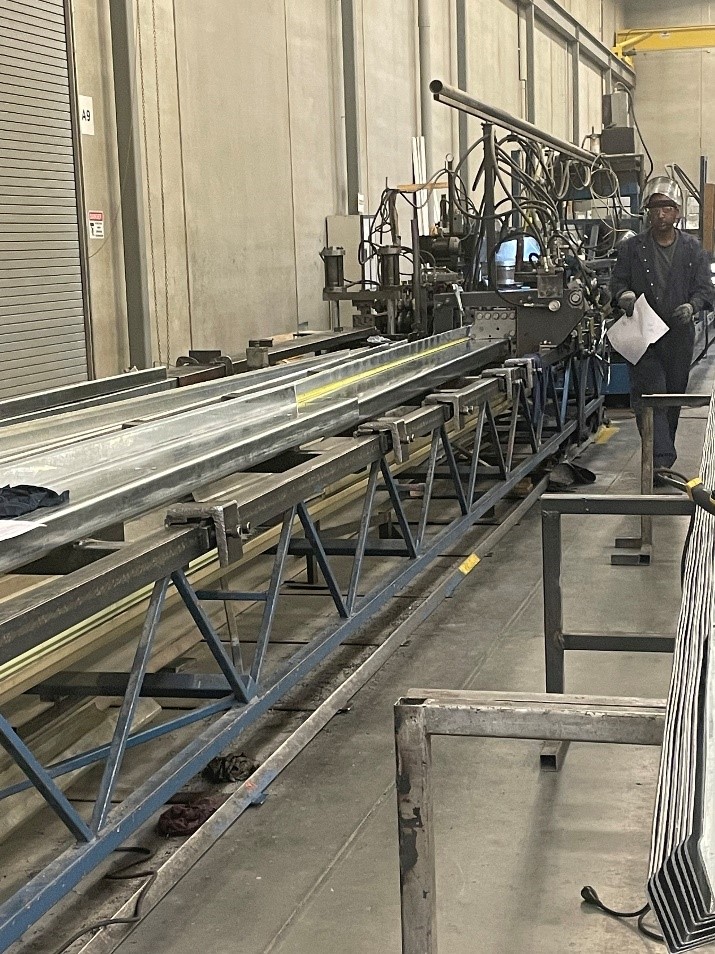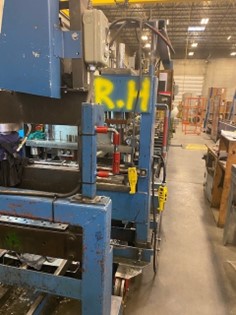 Shop B– Structural steel facility
Our Shop B team is responsible for manufacturing skids, offshoots, stairs, handrails, steel walkways and platforms as well as structural steel for building packages by taking steel and forming it into the desired shape using one of our two in-house beam lines or CNC table. Both machines are used most of the time to cut and prep the material.
Structural steel products are fit and are welded together in our shop and moved into our Shop C – coating facility.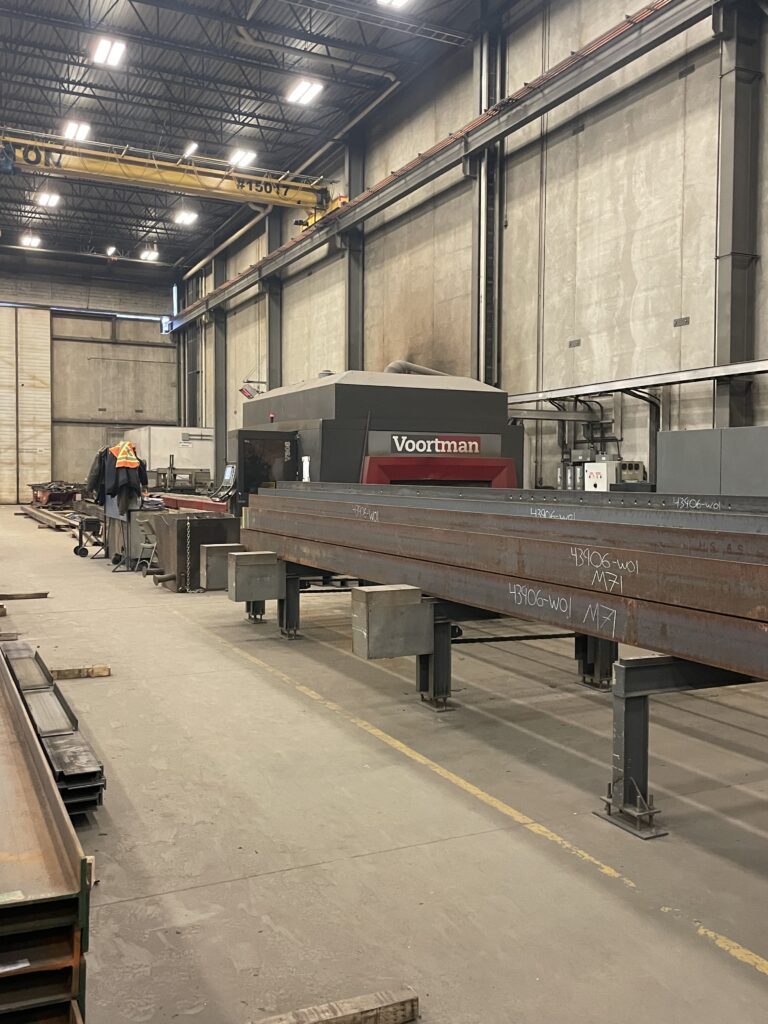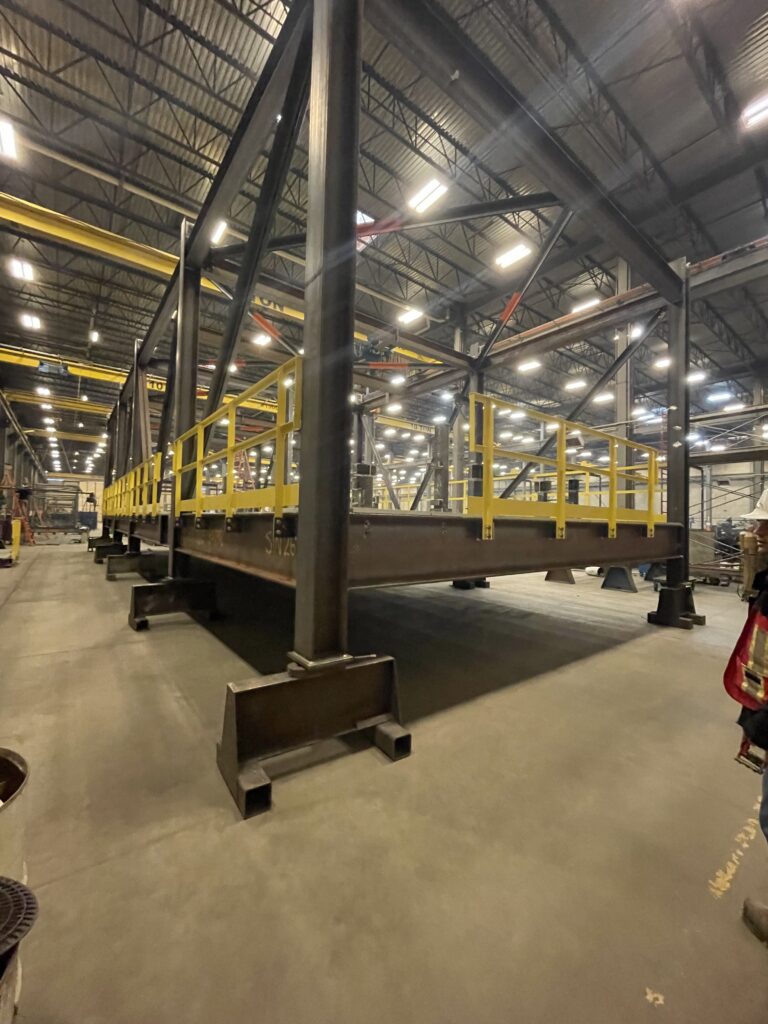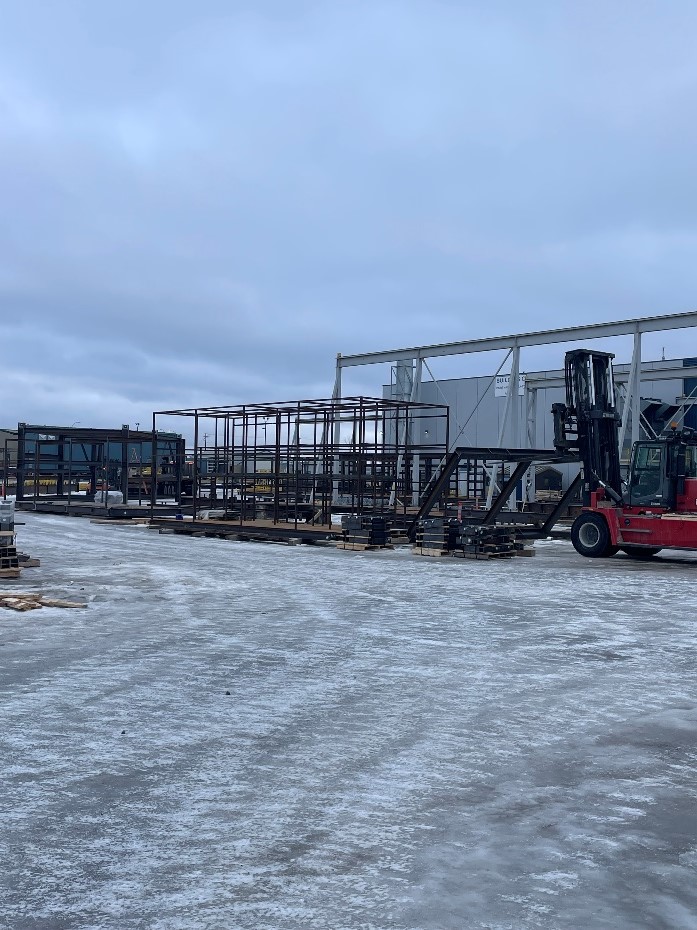 Shop C – Sandblasting and coating shop
PTW Structural Solutions offers two covered abrasive blasting bays and two state of the art automated coating shops at 62 ft x 120 ft each, with a lifting capacity of 50 tonnes.
PTW's coating facilities offer NACE SSPC surface preparation / coating standards and is dependant on client specifications.
Our Shop C team applies all coatings using airless spray, conventional spray and paint brush / rollers in conformance with coating manufacturers product data sheets and client specifications required.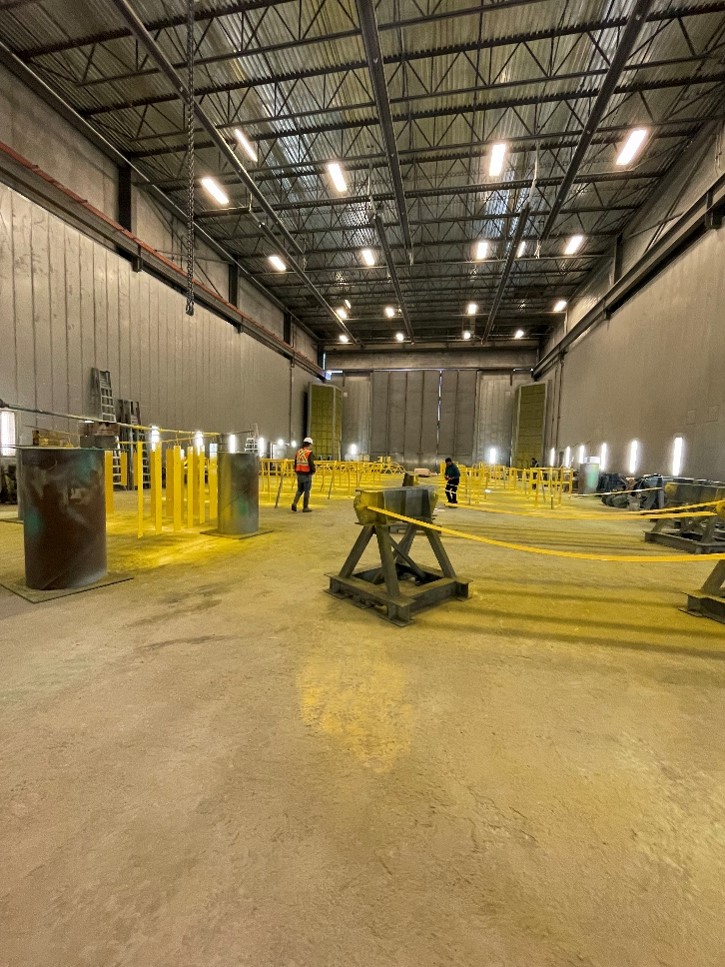 Modular Yard
Once the coating is dry, product then moves to our modular yard, where our modular team takes over to complete the assembly and install for our clients. Our modular yard is shared between our Structures and Construction businesses. Our Structures Modular team is responsible for setting and leveling the skids, installing any structural steel not completed in the shop, installing the building envelope, assembling platforms, stairs and handrails all while ensuring the workplace is safe for use, not only our team but for all parties involved in the construction of the building. At this stage, the building is ready for any electrical, mechanical, interior finishing that may be required.
Once our structures are complete and verified by our quality control department, our modulars are then shipped to our satisfied customers.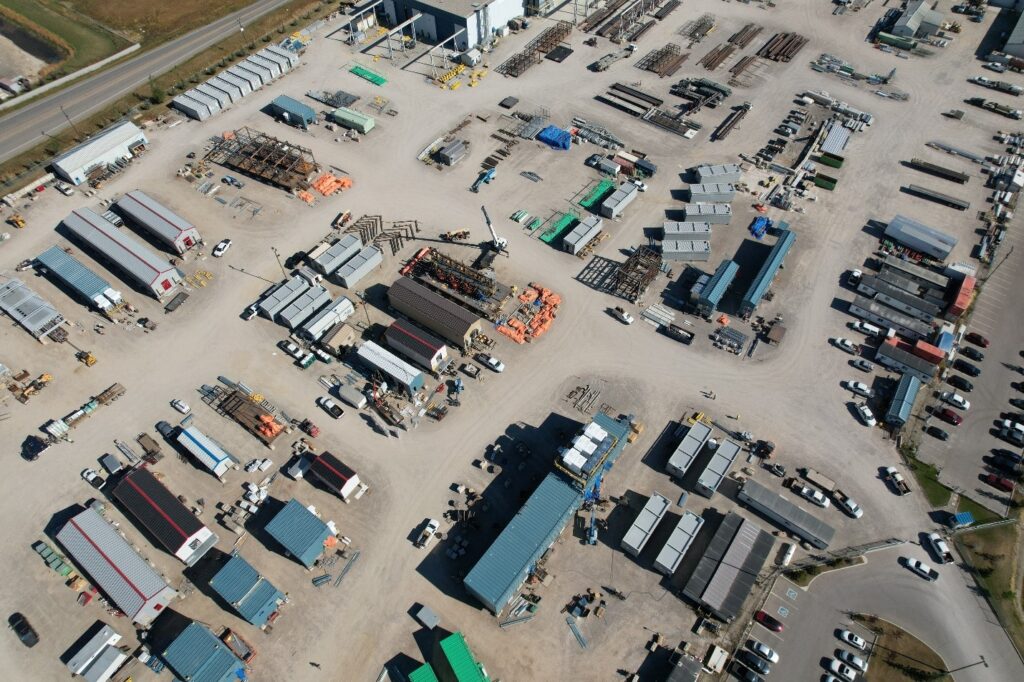 For further information please contact:
Laryssa Yakiwchuk, Marketing and Communications Manager, PTW Energy Services
Tel: +1 403.247.5766; lyakiwchuk@ptwenergy.com