PTW Energy Services creates modular petroleum quality lab building for a terminal expansion project
PTW Energy Services has completed the design, supply and install of a modular petroleum quality lab for an oil gas client to be used in their terminal expansion project. 1,300 hours went into this project by our workforce and the project included 32,000 pounds of material. The lab consisted of the following components:
1 hr Fire rated building construction,
3 – 72" Fume Hoods c/w stainless steel varsol dispensers,
130' Sq.ft. of Lab steel counter, with upper and lower cabinets,
3 – stainless steel double sink and faucet,
1 – Safety Shower c/w eye wash,
1 – hot water heater,
three (3) flammable cabinets approximate dimensions 3'-6" wide x 1'6" deep x 4-0" high,
lighting (Inside): Class 1 Div. 1,
fire detection c/w strobes and beacons,
toxic gas detection system,
1 – 800 CFM wall mounted HVAC Unit: Class1 Div. 2,
1 – 2400 CFM outdoor vertical MUA unit: Class1 Div. 2, and
3 – 750 CFM roof mounted centrifugal fume hood exhaust fans.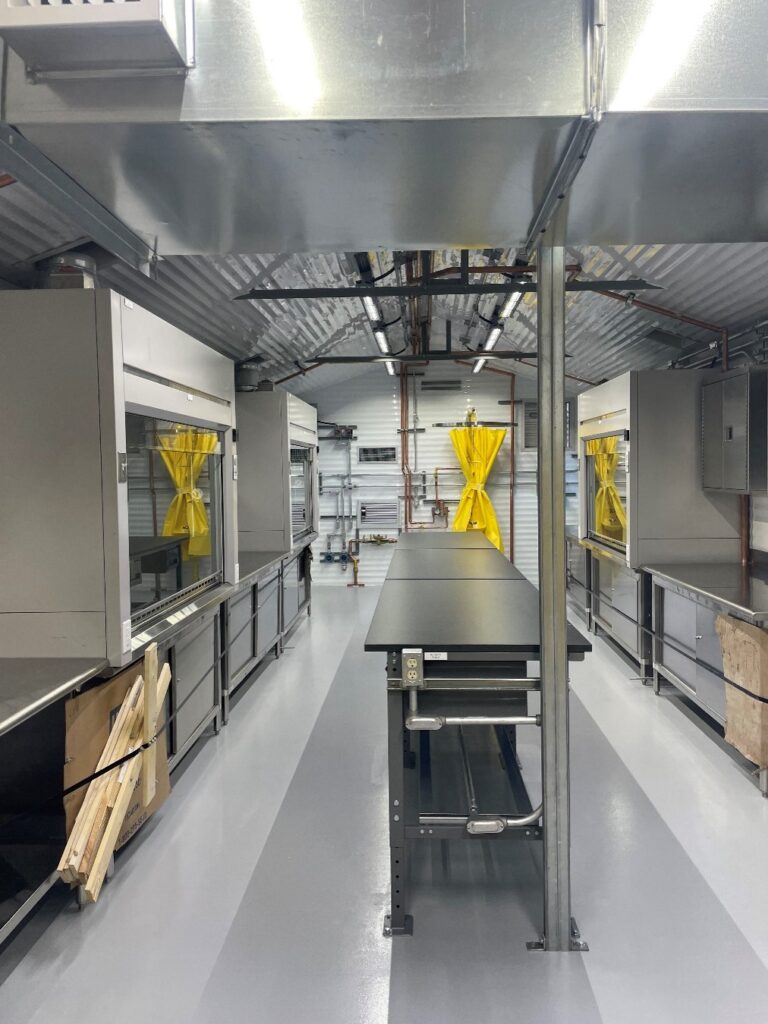 Some of the unique features of the lab include the stainless-steel fume hoods, Class 1 Div. 1 rated lighting and a toxic gas detection system.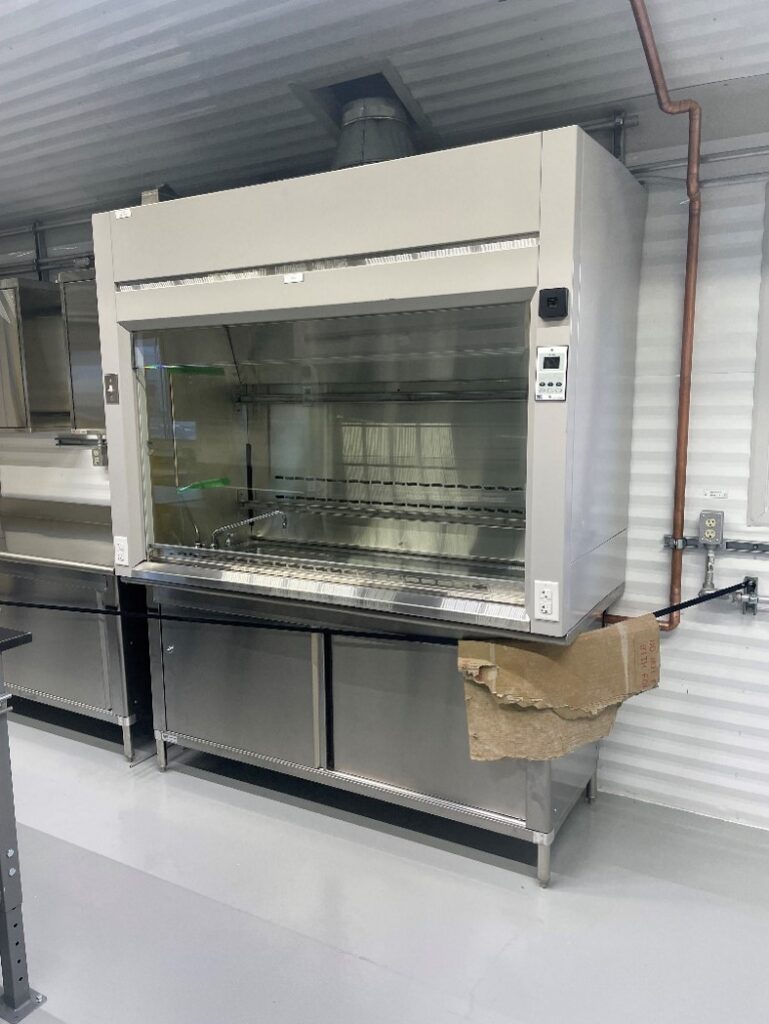 The stainless-steel fume hoods are used to control the exposure of hazardous substances and are an essential safety component of the lab. In the event of a spill, the fume hood will contain the chemicals to the unit, keeping the fumes and toxic material from contaminating the remaining laboratory space.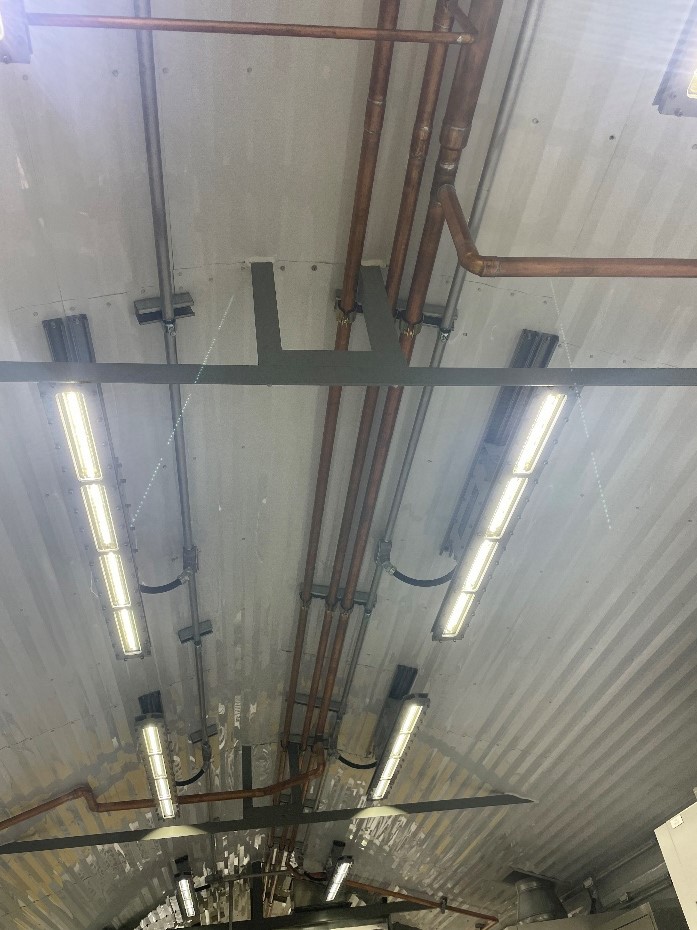 The Class 1 Div. 1 rated lighting is explosion proof and are a requirement for areas that pose a higher risk to fire or explosion because of the flammable liquids or gases being used or stored.  
The lab is also equipped with an LEL (lower explosive limit) system that detects leakages of toxic gas into the lab. The LEL has sensors that will de-energize all electrical equipment that is not rated Class 1 and is a safety mechanism built into all modular labs we create for clients.
Construction was condensed from 8 weeks to 5 weeks, and consisted of a multi-disciplinary team including HVAC, electrical, instrumentation, plumbing in addition to our structures team requiring seamless coordination and exceptional project management abilities. We were able to execute this project with zero lost time incidents as safety was top of mind throughout the project's execution.
For further information please contact:
Laryssa Yakiwchuk, Marketing and Communications Manager, PTW Energy Services
Tel: +1 403.247.5766; lyakiwchuk@ptwenergy.com