Combustion Solutions: Optimizing processes, improving efficiency and reducing environmental impact  
In today's industry, optimizing the combustion process is paramount for improving efficiency and reducing environmental impact across various applications, including industrial heaters, furnaces, boilers, engines, and power generation systems.
At PTW, we specialize in combustion solutions for natural draft gas-fired heater Burner Management Systems (BMS) retrofits, upgrades, and new installations. As well as consultations, routine preventative maintenance, and 24/7/365 troubleshooting support.
Minimizing risk, Maximizing Efficiency
Understanding that safety is crucial when dealing with flammable gases and equipment. PTW's understanding of gas code regulations allows us to assess risks and minimize liability by upgrading non-compliant equipment. Regularly serviced burner management systems by our trained and qualified personnel reduce the risk of property damage, production disruptions, and potential personal injuries. PTW offers solutions and services to reduce fuel gas consumption and emissions. The added benefits of lower fuel gas consumption and reduced emissions underscore our dedication to creating environmentally conscious solutions.
PTW Customer Centered Service:
At PTW, we pride ourselves on our customer-centered approach. Our service and support are unmatched, as we respond quickly to urgent situations such as heater failures. PTW is committed to resolving issues swiftly and promptly. Recently, PTW was troubleshooting a heater that required our attention late at night during a holiday. We were able to collaborate with industry contacts to arrange delivery of the replacement part and have our PTW technician install the new part. Our fast response enabled our customers to resume production with next to no delay.
Turnkey Solutions:
To streamline the process, PTW provides pre-engineered designs, top-grade mechanical and electrical materials, and highly skilled personnel, equipment and tooled trucks for installation and start-up. Our services extend beyond BMS installations, as we coordinate CSA B149.3 field approvals with Accredited Inspection Bodies. Additionally, we offer consultations, routine preventative maintenance, and round-the-clock troubleshooting support for natural draft heaters. With PTW's combustion solutions, you can expect optimal heater efficiency with reduced emission solutions and unmatched customer service.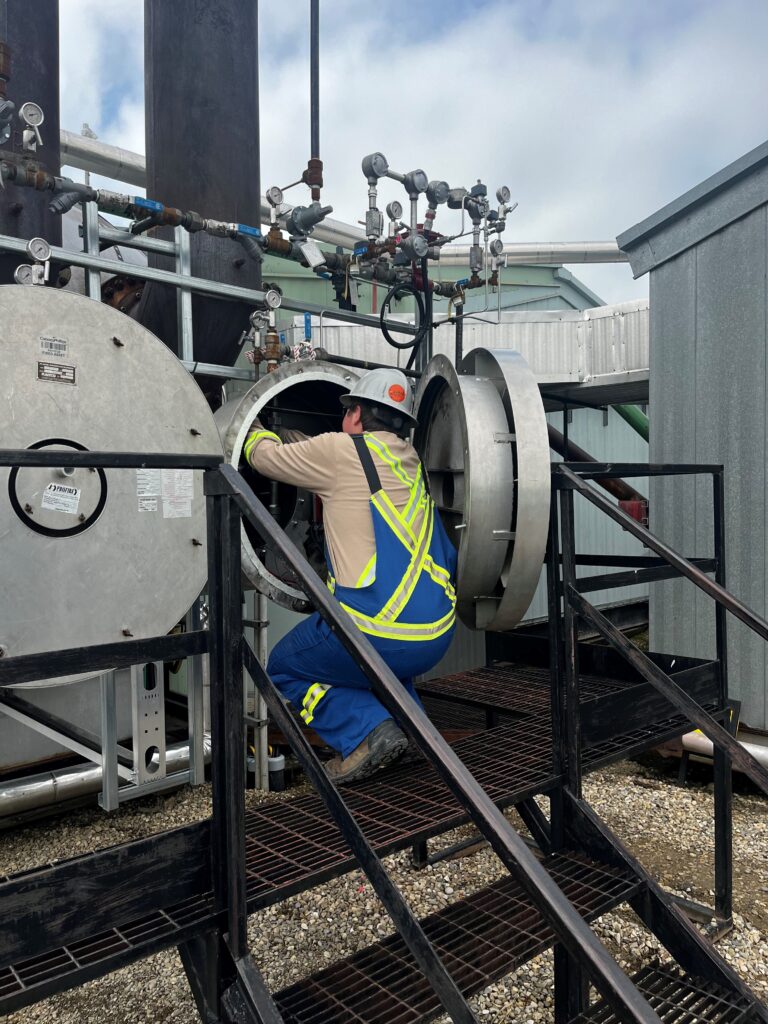 For further information please contact:
Laryssa Yakiwchuk, Marketing and Communications Manager, PTW Energy Services
Tel: +1 403.247.5766; lyakiwchuk@ptwenergy.com