Safety & Quality
PTW Energy Services believes that no accidents or incidents are acceptable, no matter how small.
"TARGET ZERO" is PTW's long-standing, corporate-wide safety initiative. Our commitment is to provide our employees and clients with the safest work environments possible. As a foundation for this commitment, we strongly believe in the philosophy that NO accident or injury can be considered acceptable regardless of how insignificant it may seem.
Our Commitment
Our management commitment directly influences the success of our Health, Safety and Environmental (HSE) Program. We manage safety and health like all of our organizational priorities, integrating safety and health into the entire organization, becoming personally involved and accountable for the safety and health of each and every employee.
At PTW Energy Services we believe that every employee is entitled to a safe and healthy workplace. All employees follow safe and healthy work practices, obey safety and health rules and regulations, and work in a manner, which helps to maintain our high safety and health standards. We have established, and insist upon, work methods and practices that promote a safe and healthy workplace at all times.
By nurturing a positive employee environment with open communications, employee involvement and participation and mutual respect, PTW Energy Services has achieved a high level of safety and health performance.
key HSE Components
Key components of our Health, Safety and Environmental Program include:
Our Employees:
We realize that our employees are paramount to our success, and hire those that align with our common interests and HSE Standards for excellence.
Policies, Procedures and Programs:
We undertake to continually review and develop our safety management systems, with the overarching aim of conducting our activities in a manner which does not affect the health and safety of any employees, contractors, visitors or members of the public, or adversely affect the environment.
Training and Education:
Training is an essential element for ensuring a safe work environment. Providing the information, instruction, training and supervision at all levels necessary helps to ensure that employees are competent to undertake their work activities and are aware of any related hazards and the measures to be taken to protect against them.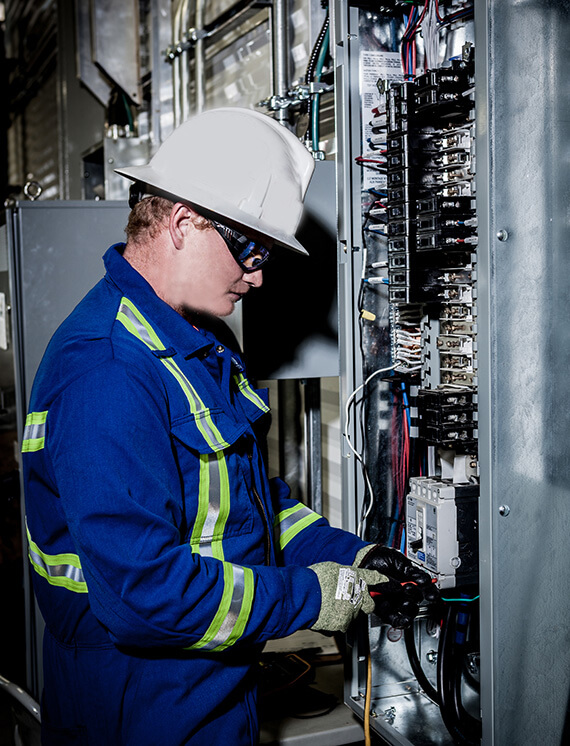 Open Communications and Employee Involvement:
Our safety program is a bottom-up, top-down program. Employees in the field take ownership for program design and implementation, while management, monitors and endorses safety performance and successes. Communication is open and bi-directional.
Continuous Improvement efforts:
The Company continuously improves its health and safety management system through a systematic review of performance based on data monitoring from relevant experience and lessons learned, and from conducting workplace audits and inspections, Job Safety Analysis (JSA), behavior based safety observations and a root cause analysis approach to incident investigations.
Drug and Alcohol Free Workplace:
We are enrolled in the DISA Global Solutions drug and alcohol testing program.
SAFETY IS UNCOMPROMISING, EVER EVOLVING AND SOMETHING THAT IS WOVEN INTO THE CULTURE OF AN ORGANIZATION.